About Me
Click here to view my Qualifications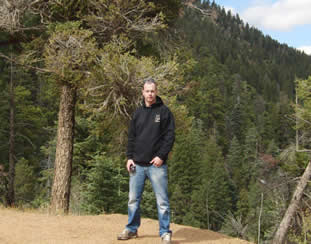 My interest in horses developed from the age of 5. My mother and I owned our own horses and I rode every day until I was the age of 18. I competed at local shows, cross country events & gymkhanas.

In my teenage years I broke my pony (Belle) to harness and I also rode western style for a while. She was a stubborn Arab Cross New Forest pony, but we had some awesome times ! Horse riding was purely for fun however it was the foundation of my professional career!

I started my apprenticeship in 1991, at the age of 16. Working for my Master Farrier Pete Marley, in the Tunbridge Wells area. After a 5 year apprenticeship, with an in depth focus on shoe making and traditional farriery I earned my diploma with the Worshipful Company Of Farriers. (DWCF) passing with A Grades in my practical exams.

This meant I was able to set up my own business in the West Sussex area. Initially I would work for a couple of established Farriers a day or two a week but after a couple of years my own work really took off . Although I was busy and for the most part I could handle almost any kind of foot type that came my way there were always a few feet that seemed harder work than they should be!

I had dabbled around for a number of years at this stage shoeing 50% of the horses on my books in Natural Balance shoes ! However I did not fully understand the principles of Natural Balance and so I had mixed results. It was on one occasion in particular my shoeing had a change of direction. I had been shoeing a pony that had a broken back hoof pastern alignment (long toes under run heels).

The pony I had been shoeing, had been referred by a vet to a colleague of mine by the name of David Nicholls. Initially I felt quite put out by this as I felt I was more than capable of dealing with this horse, and with the use of radiographs and graduated pads I felt I could have got this horse back on track. However the pony had been referred !!

Knowing Dave was a very well respected and knowledgeable Farrier I decided not to sulk, but instead I asked the Vet and Dave if I could be present at this scheduled appointment. We met at the Veterinary surgery and Dave began work. In an effort to correct this pony's broken back hoof pastern alignment I had tried to grow a heel, the theory being that if I could stand this horse up by growing a heel it would be in a better alignment.

X-rays were taken prior to Dave starting work. To my horror the first thing Dave did to this pony other than sticking drawing pins & drawing lines on its feet, (live sole hoof mapping) was to trim the heel off that I had been trying to grow for the last 2 years ! X-rays were re-taken and despite the heel being trimmed this pony was in a better alignment. Not only that but every pin placed in this pony's foot was in exactly the place Dave had anticipated.

From external references, Dave had located the tip of the pedal bone, the centre of articulation of the coffin joint & the optimal position for break over AND CORRECTED THE ALIGNMENT. This pony and the hour or so I had spent with Dave sparked my interest in the Equine Lameness Prevention Organization, of whom Dave was a member. I have since taken a number of additional qualifications through this organization and become an instructor and examiner for them.

I keep up to date with current information / materials by attending various courses, clinics and lectures both locally and throughout the world.

I hold a special interest in working on lame horses . There is no greater pleasure or reward for me than improving the comfort of a horse in trouble, and my experience with owning my own horses gives me a great deal of compassion for the relationship between owners and their horse.
I am registered with the Worshipful Company Of Farriers
I am a proud certified member of the Equine Lameness Prevention Organisation

DWCF

Diploma with the Worshipful Company Of Farriers

LS-HMC

Live sole hoof mapping certified ( an exam to asses the ability of using external references of the hoof capsule to locate internal anatomy)

CNBBT

Certified Natural Balance barefoot trimmer

CNBF

Certified Natural Balance farrier

CLS

Certifiied Lameness Specialist

CFGP

Certified Farrier Glue Practioner

CE

Certified Examiner

CI

Certified Instructor